Enlisting the advice of a lactation consultant at the first sign of trouble, if not before, to learn proper latch and positioning techniques along with good nipple hygiene can usually prevent or resolve this irritating issue altogether. If you are experiencing pain, here are some tips to help your
nipples heal and prevent further soreness.

• Allow your nipples to air-dry after you feed your baby or shower. Then apply a lanolin cream labeled as safe for you and baby.

• Express a few drops of breast milk, rub over your nipple, and allow to air-dry.

• Wear a cotton bra, loose-fitting top, or nipple shells, or even go bare when possible.

• Apply a cool compress or gel pads after nursing and a warm compress before nursing.

• Change nursing pads frequently.

• Try shorter feeds, or feed on one side at a time and give the other side a chance to heal.

• Continue breastfeeding!

• A neck and shoulder massage from Daddy may not help the pain, but it sure doesn't hurt.

Call your pediatrician or lactation consultant if these remedies do not help within 24 to 48 hours, the pain is getting worse, a burning pain is experienced later on in breastfeeding (could be a yeast infection), or your baby spits up blood-tinged milk (may come from your cracked nipples). Call your obstetrician if you develop increasing, persistent, or severe breast pain, fever, aches, and general flu-like symptoms. You may have a breast
infection (mastitis) that requires treatment with an antibiotic.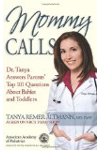 Continue Learning about Breastfeeding A Baby