The American Academy of Pediatrics suggests that you breastfeed your baby exclusively for six months, if possible. And then beyond that, as solid foods are introduced, ideally breastfeeding should continue for up to one year and then for as long after that that's mutually agreeable to you and your baby. So continuing to breastfeed is just the best thing for the diet.
The decision to breastfeed is a positive one for both you and your baby. By choosing to breastfeed, you are giving your baby the healthiest start possible. Mother's milk (breast milk) is the best food for your baby. Besides having all the nutrition your baby needs to grow, mother's milk has special properties that help protect your baby from illness.
For these reasons, the American Academy of Pediatrics (AAP) recommends breastfeeding for at least the first year of your baby's life. (In fact, the AAP recommends that for the first six months, mother's milk should be the only food your baby receives.) After the first year, breastfeeding should continue for as long as mother and baby wish.
The World Health Organization recommends breastfeeding for 2-plus years, and the American Academy of Pediatrics says at least 6 to 12 months, but most U.S. moms don't even do that. The Centers for Disease Control and Prevention's Breastfeeding Report Card says 75% of moms try breastfeeding, but by one year only 25% of moms are breastfeeding at all.
If you plan on breast-feeding your baby, the recommended length of breast-feeding is 1 year. A young mother needs to set her own goals with breast-feeding. Breast-feeding is very individual for every person, and sometimes it goes well, and sometimes it doesn't. To get the most benefit out of breast-feeding, it is recommended to do 6 months of pure breast-feeding. The American Academy of Pediatrics also recommends breast-feeding until the child is 1 year old. However, again it varies from mother to mother -- what the mother can do and what works for the child.
For optimal nutrition for your infant, the Academy of Nutrition and Dietetics recommends exclusive breast feeding for the first six months to provide optimal nutrition and health protection, and breast feeding with complementary foods from six months until at least 12 months of age.
The American Academy of Pediatrics strongly supports breastfeeding as the optimal source of nutrition through the first year of your baby's life. They recommend breastfeeding exclusively for 4 to 6 months and then continuing to breastfeed with the addition of solid food until your baby's first birthday. After age one, you can continue nursing as long as you and your baby enjoy the experience.
You can exclusively feed your baby breast milk even if you plan on returning to work. Breast milk can be pumped and served to your baby in a bottle. Pumping and storing breast milk can also give others the opportunity to feed and bond with your baby. A good time to begin pumping is around 3 to 4 weeks of age, once you have established a good breastfeeding routine and feel comfortable enough to add something else to your do-do list. If you wait too long to introduce the bottle, your baby may no take to it, which can be distressing for your sitter or child care provider. Once you introduce the bottle, it's a good idea to have somebody feed your baby a bottle at least once every few days, even if you are still on maternity leave and home with your baby, so he remains familiar with drinking breast milk from a bottle. Even if you choose not to go back to work, pumping gives you the flexibility of leaving the house to do errands or to treat yourself to a few hours of "me time!" If you need help pumping or finding the right balance between nursing and bottle feeding, ask your pediatrician or a lactation consultant for help.
The American Academy of Pediatrics recommends breastfeeding exclusively during the first 6 months of a baby's life, with additional nursing recommended for at least the baby's first year. Most mothers nurse during the first few days of a baby's life. Only two of every five mothers are still breastfeeding by the time the baby is 6 months old, and one of every five mothers is nursing when the baby turns 1 year old.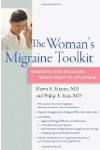 The American Academy of Pediatrics recommends breastfeeding for at least a year, with the addition of "complimentary" solid food by six months. Every situation is different. Each baby is different. The answer is until both Mom and baby are ready to stop.
Many women prefer to wean more slowly, even when their babies cooperate fully. Breastfeeding provides closeness between mother and baby that's hard to duplicate any other way and sometimes Mom may be reluctant to give up that special intimacy. Some babies lose interest between nine and twelve months, as they learn to drink from a cup. In fact, many breast fed babies never use a bottle, but wean directly to a cup.

It is best to give your baby only breast milk for the first six months of life. This means not giving your baby any other food or drink — not even water — during this time. Drops of liquid vitamins, minerals, and medicines are, of course, fine, as advised by your baby's doctor. It is even better if you can breastfeed for your baby's first year or longer, for as long as you both wish. Solid iron-rich foods, such as iron-fortified cereals and pureed vegetables and meats, can be started when your baby is around six months old. Before that time, a baby's stomach cannot digest them properly. Solids do not replace breastfeeding. Breast milk stays the baby's main source of nutrients during the first year. Beyond one year, breast milk can still be an important part of your child's diet.
This answer is based on source information from National Women's Health Information Center.
Continue Learning about Breastfeeding A Baby