Benefits of breastfeeding for mothers include the following:
reduction in breast cancer risk
reduction in ovarian cancer risk
get to pre-pregnancy weight sooner
reduction in blood loss from reduced menstruation
Trinity Health is a Catholic health care organization that acts in accordance with the Catholic tradition and does not condone or support all practices covered in this site. In case of emergency call 911. This site is educational and not a substitute for professional medical advice, always seek the advice of a qualified healthcare provider.
Breastfeeding has numerous benefits to mothers! First, there are all of the immediate benefits such as weight loss (breastfeeding usually utilizes 500 calories per day!), quicker return of your uterus to normal size, no period for at least the first 6 months (full breastfeeding only), not having to clean and sanitize bottles and parts, and best of all, it is free! Second, there are long-term benefits including decreasing your risk of breast and ovarian cancers.
Breastfeeding has substantial perks for you! Breastfeeding will:
Help you return to your normal weight
Reduce your risk for breast cancer
Lower your risk for ovarian cancer
Decrease your risk for rheumatoid arthritis
Delay the return of your migraines during the first month after the baby has been born if you experienced migraines prior to pregnancy, and hopefully decrease your headaches
Think of these long-term health benefits as your baby's way of saying "thank you" for your months of pregnancy and hours of delivery!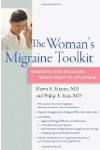 Breastfeeding is associated with reduced instances of postpartum depression, type 2 diabetes, breast cancer and ovarian cancer for mothers. Many women have always heard that the weight will fall off during the postpartum period for those who are breastfeeding, but that link is minor, compared with these other factors.
Breastfeeding can be one of toughest (and unheralded) challenges when becoming a new parent, but you will find that this is still one of the best ways to bond with your new baby. The sense of accomplishment, both in providing exclusive nutrition for your child, and for persevering through any challenges posed by breastfeeding, is immensely beneficial to both your mental and physical health.
The major benefits of breastfeeding for mothers are numerous. Lactating requires more calories than pregnancy and is really when you are eating for two. The energy required to produce milk allows a mother to more readily lose fat stores gained in pregnancy and maintain a healthy weight. Woman who breastfeed are at reduced risk for many chronic diseases such as cancer and cardiovascular disease. A satisfying emotional bond and attachment is created between you and your baby. Breastfeeding is convenient, with a nursing cover, available with no preparation, ready and safe for baby.
Medical and nutrition experts recommend breastfeeding for your baby's optimal growth and development, but are you aware of the benefits to mom? Besides knowing your baby is well-nourished, you as a nursing mother obtain benefits from breastfeeding as well:
Breast milk doesn't need preparation: no measuring, mixing or warming.
Breastfeeding may help regain your pre-baby figure. Some studies have shown that breastfeeding women experience greater weight loss than those who did not breastfeed.
Nursing your baby provides you with an opportunity to sit down and relax every few hours.
Women who breastfeed have a lower risk of developing pre-menopausal breast cancer, ovarian cancer and osteoporosis.
While breastfeeding isn't always possible for every mother and baby, the potential benefits make it worth discussing with your physician and a registered dietitian.
Continue Learning about Breastfeeding A Baby