The short answer is yes. However, a small amount of the caffeine will enter the breast milk, which can cause the newborn to become agitated, jittery and have trouble falling asleep. A small cup of coffee in the morning should not be a problem, but it depends on your baby. Even a small amount can cause the above-mentioned symptoms.
While you don't have to quit caffeine cold turkey, it's worth pointing out that while caffeine may perk you up, it also may cause fussiness and wakefulness in some babies. It is therefore best to limit your overall intake of caffeine, whether your preference is coffee, tea, caffeinated soda, or even chocolate. Although some experts say that up to 3 cups a day may be fine, it's probably best to stick with the minimum you need.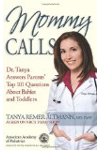 Caffeine is passed to babies through breast milk, so you should limit the amount of caffeine you ingest to one or two eight-ounce servings daily. The caffeine in your breast milk will reach its highest level one hour after you drink it, so try to time your baby's feedings before you drink a caffeinated beverage.
Continue Learning about Breastfeeding A Baby