The most common risks of any surgery are bleeding and infection. Bleeding or a hematoma is the most common problem after breast reduction surgery, followed by infection. Other risks include: skin necrosis, fat atrophy, loss of sensitivity to the nipple or areolar complex, and inability to lactate. Scarring is a long-term trade off with all breast reduction procedures including keloids, hypertrophic scar, widespread scarring, hypo-pigmentation and hyper-pigmentation. Only Board-Certified Plastic surgeons should perform this difficult operation.
In addition to the usual risks of infection and bleeding, breast reduction surgery is notorious for resulting in poor scars. There is a tremendous amount of tension on the incisions: the more the tension, the worse the scars. Most plastic surgeons place stitches in the deep layer of the skin; they stay in for months before dissolving. On the surface, fine sutures or glue is used. Sutures are removed within a week or two of surgery. In areas where the skin flaps are joined together (the T), the stitches are left in longer.

Small openings occur in almost 20% of patients. These heal within a few weeks, but lying on the breasts during the first six weeks makes them worse. Remember that the stitches are not even as strong as fishing line. I had one 240-pound patient who slept on her breasts two weeks after surgery and opened all of her incisions.

Red, raised scars are common after breast reductions. The wounds are subject to a great deal of tension, with breasts hanging in several directions during sleep.

Numb nipples have been reported in a third of women, although my patients rarely have this problem. The disastrous complication of nipple loss is uncommon, except in people with poor circulation. It is the reason we prefer not to perform this operation on diabetics, on women with blood vessel diseases such as rheumatoid arthritis, or on smokers. If the nipple is lost, it turns brown and shrivels up. It won't be a fun year while waiting to have a nipple reconstruction.

In most women, one breast is larger than the other. During a reduction the surgeon makes a judgment and removes more tissue from the larger breast. Until that three-dimensional imaging is widely available, there is no scientific way to judge how much extra tissue to take, although we try and weigh the removed tissue. Dense breast tissue weighs more than fat, so the volume of the breast asymmetry is difficult to predict. The surgeon's experience aids in this task. Even so, residual size differences are frequent.

Imperfect shape, too, is common after breast reduction. Nipples can be positioned too high and look as though they are "star-gazing."

Finally, remember that this is real surgery that can result in blood clots in the legs, blood clots that travel to the lungs, and even death.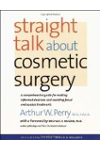 Continue Learning about Breast Reduction