Before your breast reduction surgery, your plastic surgeon will draw the correct nipple position and mark the skin and breast tissue to be removed. Skilled plastic surgeons agree that these planning marks are the most important part of the surgery. Just cut on the dotted line, so to speak.

You'll be brought into the operating room and placed under general anesthesia. The surgery takes between three and six hours. You will wake up wearing a surgical bra. It opens in the front and provides support without the underwires that can cut into new incisions.

Blood transfusions are extremely uncommon with this surgery, and most plastic surgeons no longer have patients donate their own blood ahead of time.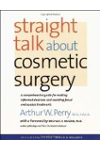 Continue Learning about Breast Reduction