I hear from women of all ages about the terrible symptoms they are experiencing due to their massive breasts. Bilateral breast hypertrophy/gigantomastia is simply breasts that are way too large for a woman's proportion.
No woman should have to live her life in constant pain from the size of her breasts or endure any of these symptoms. The patients I see are experiencing most, if not all, of the following symptoms:
Back Pain -- These women have not just above-average sized breasts, but gigantic, pendulous breasts. Most patients endure chronic back pain from the additional weight they carry. Many begin to hunch over and have trouble maintaining a normal posture. Numerous women have stated that they feel as if they are carrying enormous bowling balls or watermelons with them 24 hours a day. This type of back pain is unrelenting.
Rashes -- Many women with large sized breasts experience frequent skin rashes, especially during the summer months. These rashes can develop into infections that have an unpleasant odor associated with them. This can become an extremely embarrassing hygienic problem.
Shoulder deformation -- Over time, women with very large breasts will develop deep grooves in their shoulders. They're painful and can cause scarring of the shoulder blade area. This stems from the weight of their breasts, which causes the straps of their bras to dig in.
Neck pain and headaches -- Due to the weight on the chest, neck pain, headaches, and upper back pain are common complaints also. While many patients who suffer with this condition use over-the-counter medications, sometimes for years, to ease their symptoms, they soon discover that there is no topical solution and that their pain only gets worse with time.
Inability to wear normal clothing -- Most of these patients' body type does not allow them to buy clothes off the rack in most department stores. Many find that they must order their clothing from specialty companies or have them handmade. They also have trouble finding a large enough or properly fitting bra in any conventional store. Many of these women have bra sizes that escalate into the EE, GG, HH, and II categories.
Psychological embarrassment -- People often gawk and stare at women with large breasts, and many find that they attract unwanted attention wherever they go, making them very self-conscious. Some become introverted, refusing to go out in public due to their appearance and often hide under baggy clothing.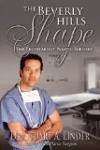 Continue Learning about Breast Reduction