Tumor boards are regularly scheduled patient conferences where the cases of cancer patients are discussed in a multidisciplinary manner. Generally, tumor boards include surgeons, medical oncologists, radiation oncologists, pathologists, radiologists, and other cancer specialists. In most cases, the tumor board will reach a consensus for a treatment plan for each patient who is presented.
Robert A. Wascher, MD, FACS; Author, "A Cancer Prevention Guide for the Human Race"; www.doctorwascher.com
A breast cancer tumor board is a meeting of the different doctors who are involved in treating cancer to help make a plan for the best treatment options for the person with breast cancer. The breast cancer tumor board typically consists of the surgeon, the medical oncologist, the radiation oncologist, the radiologist, the pathologist and often times the physical therapist. The breast cancer tumor board looks at the case as a whole and makes the best recommendation for that person as an individual.
The work of a tumor board (sometimes called a "tumor team") is important for ensuring quality patient care, accurate diagnoses, and effective treatment plans.
This multidisciplinary team typically is composed of cancer experts, such as the facility's medical oncologists, radiation oncologists, surgeons, pathologists, mammographers, oncology nurses and assistants. This team has regular tumor board meetings to discuss the details of recent patient cancer diagnoses and treatment plans. The reason this matters to you is because more heads are better than one in figuring out your breast cancer's "personality," as well as the best course of treatment for fighting it.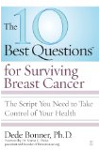 A tumor board is a multidisciplinary meeting in which physcians from various backgrounds including medical oncology, radiation oncology, surgical oncology, radiology and pathology meet to discuss cases/patients and make a plan of care for that patient. A breast cancer tumor board is specific to specialists in the field of breast cancer management.
Breast cancer tumor boards are multiple specialist that will discuss cases of breast cancers including treatment, diagnosis and management. These boards are very useful for difficult and atypical breast cancer cases. Specialist may include medical oncologist, general breast surgeon, plastic and reconstructive surgeons, and radiologists. The main goal of these committees is to determine the best course of action for each specific breast cancer patient.
A breast cancer tumor board is a meeting where all of the specialists that take care of individuals living with breast cancer get together and discuss the best approaches to treatment. The doctors present usually include medical oncologists (me), radiation oncologists, surgical oncologists, pathologists and primary care physicians on the patient's team. Collaboration is the name of the game at these conferences, typically lasting an hour. We discuss research, look at pathology slides, but most importantly, we remember the human being that is living with breast cancer and how best to treat her.
A breast cancer tumor board is a group of doctors who meet to discuss the diagnosis and care of women with breast and other types of cancer. During a breast cancer tumor board meeting all the doctors involved in a woman's care would look at her imaging studies and pathology, discuss particular aspects of the case and make recommendations about therapy. Having all the doctors in the room at the same time improves the quality of care.
Continue Learning about Breast Cancer