Choosing an option for breast cancer surgery is a very personal decision. There is no wrong or right answer. What may be important or a concern for you may not be for another person. There are several options for surgery and each has its own set of pros and cons. A factor that is important to consider is the size and location of your cancer in relation to your overall breast size. Your breast surgeon should explain all options and provide guidance during your decision-making process.
Some of the factors that help doctors decide on surgical treatments of breast cancer include the size of the cancer and, in particular, the size of the cancer relative to the size of the breast. A woman's personal preferences are also considered; for example, even if she's a great candidate for a lumpectomy, she may decide to have a mastectomy.
The biology of the tumor can help doctors decide if chemotherapy is needed before surgery instead of performing surgery first. Doctors will determine how poorly differentiated the tumor is, how abrasive it looks, what kind of receptors it has, among other things. The general health of the woman is important, too, in determining how much surgery she would be able to tolerate without difficulty. Another important thing doctors will consider is whether the woman has predisposing genetic mutations, like BRCA1 or BRCA2.
The surgeon will determine the type of breast cancer surgery depending on the diagnosis of the tumor, grade and stage of cancer. Surgical choices can include lumpectomy with axillary node dissection, modified radical mastectomy, total mastectomy, and bilateral matectomy with strong family history and positive BRCA blood testing.
You will probably be given the choice between the two main types of breast surgery performed today, breast-conserving surgery and mastectomy. The decision will be based on your diagnosis, your doctors' recommendation, your family history of cancer and your personal preferences. Knowing your own tolerance for uncertainty will also help you choose between a lumpectomy and mastectomy, and between a mastectomy and a double mastectomy.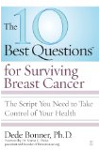 It's important to consider a number of factors as you decide what type of breast cancer surgery to have. In this video, Dr. Heather Karu discusses how your lifestyle can affect the choice you make.
Continue Learning about Breast Cancer