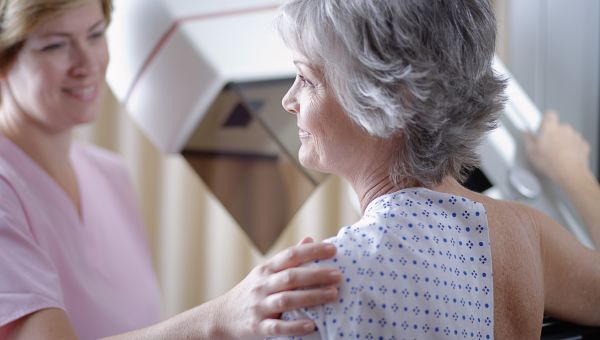 The American Cancer Society (ACS) has issued new guidelines for mammograms. Whereas in the past, the ACS recommended that women age 40 and older get a mammogram every year, it now suggests that mammograms start at age 45—and that women over age 55 only need them every two years.
The new ACS guidelines are warranted, says oncologist Vince DeVita, MD. "The mistake we make in this field, for years guidelines have been too dogmatic," he says. "As new data comes along, you have to revise." Dr. DeVita, a past president of ACS, says the organization first issued guidelines in 1977 and they haven't been updated since 2003. "The updates are timely," he says.
DeVita says ACS experts looked at data showing breast cancer progression in 5-year age intervals, from age 45 to 50." He says that from more recent data, the incidence of cancer is about the same as it is for women over 50. "They were screening too often," he says. "The trend is moving in the right direction."
Screening every two years for women over 55 instead of every year "makes more sense," adds nurse practitioner Patricia Geraghty. "Breast cancer in older women progresses more slowly, she says, so screenings "every two years will probably not change survival odds."
Still, the ACS builds into their guidelines some "wiggle room," says DeVita. "What they said was that 45 is a good time to start, but if you're uncomfortable with that start at 40."
So what's the harm of starting mammograms earlier? False positives, says DeVita. "Mammograms can pick up tumors that would never have killed a patient," he says. "The assumption that mammograms are benign is wrong. Living with anxiety, having operations for tumors that mean nothing, those are the risks of screening."
Not only that, but "younger women have denser breasts and mammograms are more likely to have uncertain findings, which of course need further testing to clarify," says Geraghty. I think this is the important discussion to have with this group of women. If women are prepared with the likelihood of uncertain findings, the process is less frightening."
Medically reviewed in November 2019.