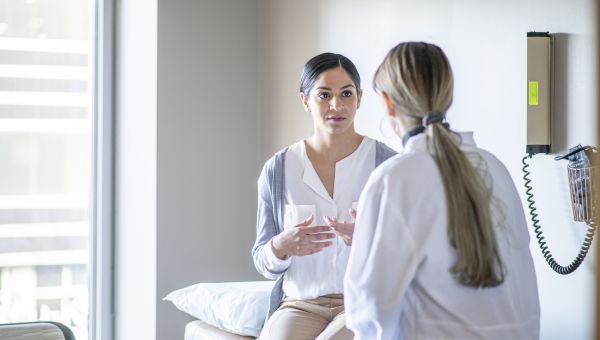 Breast Cancer Surgery: Less May Be More
If you're diagnosed with breast cancer, you have a lot of choices. Do you opt for breast-conserving surgery or have your breast completely removed? Lumpectomy is the recommended treatment for most women with early-stage cancer. But many women -- up to 60%, according to one estimate -- choose mastectomy instead, thinking that the more drastic surgery improves their odds of survival. However, research shows that it doesn't.
In one study, researchers looked at a decade's worth of data from more than 130,000 women who were treated for early-stage breast cancer. After 10 years, about 94% of women who had lumpectomy with radiation had not died of breast cancer. That's compared to 90% of women who had a mastectomy and 83% of women who had mastectomy and radiation. Researchers aren't exactly sure why the success rates are higher, but they believe women who had mastectomy may have had higher-risk cancers or received lower quality care. But the study adds to decades of research showing that lumpectomy is at least as effective as mastectomy -- and maybe more -- for early breast cancers. The report was published in the journal JAMA Surgery.
Weighing Your Breast Cancer Surgery Options
When deciding between a lumpectomy and mastectomy, the American Cancer Society (ACS) recommends you ask yourself these questions:
How do you feel about losing your breast?
How do you feel about getting radiation therapy?
Do you think you will want to have more surgery to reconstruct your breast after having a mastectomy?
Do you want to do a mastectomy as a way to get rid of all your cancer as quickly as possible?
How afraid are you of the cancer coming back?
Note that breast conserving surgery isn't an option for everyone. For example, if you have previously had radiation therapy of the same breast, if you're pregnant or if you have inflammatory breast disease, the ACS recommends mastectomy instead.
Most importantly, if you're diagnosed with breast cancer, don't make a choice based out of fear. Talk it through with your doctor and breast cancer surgeon so that you can make an informed decision and find the right treatment for you.

Several types of cancer can form in the breast, making it the second most common cancer that affects American women. Breast cancer affects over 200,000 women each year. The cancer develops when abnormal cells crowd out healthy one...
s, potentially causing a lump in the breast or a bloody discharge from the nipples.
More