A series of studies have been published that link physical exercise to reduced breast cancer risk and increased survival. In the March 2009 issue of the Journal of Sports Sciences, moderate or vigorous exercise reduced breast cancer risk by 44 percent. These data support an earlier study published in 2007 in the journal Cancer Detection and Prevention that likewise showed that breast cancer risk was reduced by 40 percent among women with moderate physical activity and 57 percent with vigorous activity.
A study published in the April 2009 issue of the International Journal of Cancer linked increased physical activity with decreased risk of death with breast cancer. Furthermore, moderate-intensity exercise decreased the risk of breast cancer recurrence, progression or development of a new primary cancer.
Researchers at Colorado State University have suggested that physical activity decreases breast cancer risk by muscular, hormonal and metabolic mechanisms. Furthermore, as obesity is linked to increased breast cancer risk, activity that reduces obesity will also likely reduce cancer risk.
So, whistle for Fido and take brisk walks and hikes in the woods. Fido will love it and you'll be improving your breast health!
Exercise keeps your body fat down. Body fat makes estrogen, which is linked to breast cancer. So, if you decrease your body fat, you decrease your breast cancer risk. We do know that for women who have had breast cancer, if they lose weight, their risk of the cancer coming back is lower. If they gain weight, the risk of the cancer coming back is higher.
The information, opinions, and recommendations presented in this article have been compiled from a podcast and are for general information only.
Trinity Health is a Catholic health care organization that acts in accordance with the Catholic tradition and does not condone or support all practices covered in this site. In case of emergency call 911.This site is educational and not a substitute for professional medical advice, always seek the advice of a qualified healthcare provider.
You know that exercise is good for the waistline and the heart. In this video, Dr. Janelle Sanda, MD, talks about activity's potentially life-saving bonus for women worried about breast cancer.
The incidence of breast cancer is more than one third lower for women who exercise regularly than those who do not exercise regularly. Studies from Norway, Japan, Canada and the United States found that women who exercised were 20 to 44 percent less likely to get breast cancer. Some scientists hypothesize that women who exercise more have lower fat stores and, hence, less long-term exposure to impurities stored in fat cells, less storage (in fat) of compounds that stimulate estrogen receptors and less inflammation. Others hypothesize that endurance training helps increase the number of immune system cells that are known to kill off potential cancer cells and reduce inflammation. And again, in studies of Breast cancer risk, even non-intense exercise has relatively immediate and long-lasting benefits. In a Los Angeles study, woman who did any physical activity, even 20 minutes of walking daily, had a 38 percent lowered risk of early stage breast cancer.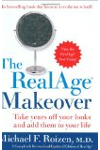 Continue Learning about Breast Cancer Prevention