Breast cancer is best detected on screening imaging such as mammograms, or for high risk women breast MRI (magnetic resonance imaging) or ultrasound. The goal is to find it before it is palpable on self-breast exam, though many women find their cancer on self-exam.
Detection of breast cancer is normally performed with the aid of diagnostic mammograms. These often require magnified views to see lesions that could not be seen on the original. Normally, a mammography will take about twenty minutes, with results available within thirty days Statistics have shown that two to four mammograms out of every 1,000 will lead to a diagnosis of cancer. Ten percent of woman who have mammograms will require another test; usually additional mammography imaging, ultrasound, or a breast biopsy is required.
Surgical biopsies are often performed in order to determine specific details of something that was seen on the mammogram. These biopsies can include wire localization, in which the mass is localized with a small wire and samples of cells are removed, or a needle biopsy, which involves a fine needle or a larger core needle to directly excise the complete lesions through an external approach. Biopsies are usually done by a general surgeon.
Interestingly, mammography is more difficult in younger women, since they have more dense fibrous tissue, which can make it more difficult to visualize tumors. It is not uncommon that a breast ultrasound will be done as well as a mammogram in order to properly screen women who have extremely dense breast tissue. Ultrasounds may also be useful in determining suspicious areas, such as a cyst, or may be useful for guiding the needle biopsies. Magnetic resonance imagings (MRIs) can be used for patients who have very dense breasts.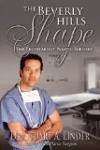 Early detection of breast cancer is the single most significant reason for increased survival. In 1973, there was essentially no mammography, and what was available was of poor quality. Women presented with larger masses and more involvement of lymph nodes, and as a result, survival rates were lower. With digital mammography, and now tomosynthesis (3D mammography), tiny cancers can be detected. This allows for more surgical options and increased survival. However, if the quality of the mammogram is poor, early cancers will be missed and the survival advantage of mammography is lost.
Continue Learning about Breast Cancer Diagnosis

Beyond a breast exam or mammogram, there are various tests and methods for doctors to diagnose and track progress of breast cancer. The process involves imaging and lab tests, including ultrasounds, MRIs, a breast biopsy and even ...
bones scans to locate tumors and stage the cancer. A medical oncologist or breast surgeon help explain a breast cancer diagnosis and provide treatment options. Learn more about diagnosing breast cancer with expert advice from Sharecare.
More