Implant-related problems include scarring around the breast implants, called capsular contracture. Scarring is the body's attempt to wall off the implant, to isolate it from the rest of the body. We simply don't know what causes the hardness or how to stop it.

In 15% of women, the breasts harden because of the scarring. About 5% develop deformed breasts, and 2% develop painful breasts. I will reoperate once, and once only, if one of these conditions arises. If the condition recurs, the patient should either live with the problem or have the implants removed. Some women fall into the trap of repeatedly having their implants and scar tissue removed, and new implants placed. Some seem to make a career of it. Some plastic surgeons use the asthma and allergy drug Singulair for two months after breast augmentations, to try to decrease capsular contractures. There is no evidence that this drug works.

Scarring around implants has nothing to do with skin scarring. In fact, many women with hard breast implants have excellent scars and women with soft implants sometimes have red, raised scars.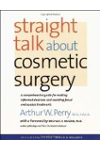 Continue Learning about Breast Augmentation