One of the most difficult decisions a woman may face is whether to remove her implants. If problems such as severe hardening, distortion of the breast, or pain occur, or if repeated biopsies become necessary because of mammogram or magnetic resonance imaging (MRI) changes, sometimes the best decision is removal of the implant. For financial and emotional reasons this may be difficult to do. If implants must be removed, the breasts do not simply revert to the shape they had prior to the augmentation -- they look worse.

The breasts stretch rapidly with implant surgery. It is like a nine-month pregnancy occurring in one afternoon. Stretch marks are common. The implants also put pressure on the fat of the breast, causing it to melt away. Drooping is more common in larger breasts, whether the size is a result of genes, pregnancy, or surgery.

For all these reasons, when the implants are removed, the breasts usually are droopier and smaller than before the initial surgery. Of course, surgical scars will also be present. When implants are removed, most surgeons remove as much of the scar tissue as possible, to minimize changes to future mammograms and to remove microscopic amounts of silicone that have leached into the tissues.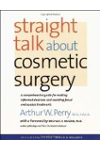 Continue Learning about Breast Augmentation