After having breast implant surgery one should expect mild swelling and pain. In my practice, the saline and silicone prosthesis are normally placed under the muscle. There is often more pain associated with subpectoral than with subglandular position. Our patients are wrapped with a bias dressing directly out of surgery. Both antibiotics and pain medications are prescribed for 7 days. The patient is placed in a DrLinderBra on post-operative day one. The patients keep the incisions dry for 10 days and change the dressings twice a day after the first week. No heavy lifting instructions for the first 3 weeks to prevent bleeding and hematoma formation. It normally takes at least 6 weeks for the implants to settle to a desirable position.
Following breast implant surgery, sterile gauze is held in place by a restrictive-type bra. Most plastic surgeons do not use drains for this procedure, so showering may begin the next day. Stitches are removed in one week.

If the implants are placed over the muscle, there won't be a lot of pain after surgery. If the muscle has been penetrated, pain is severe for about three or four days.

Depending on the patient's occupation, she may return to work after two to seven days. She cannot exercise for three weeks after surgery, because bleeding can occur if the blood pressure or pulse rate increases. To let the tissues heal, refrain from upper body exercises for six weeks following surgery.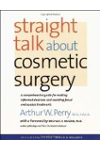 Continue Learning about Breast Augmentation