Scar tissue is something of which women need to be very aware. Unpredictable scar tissue is quite common. I see it often in my practice, due to the fact that we specialize in breast surgery and breast revision surgery. Scar tissue can occur from surgery with any plastic surgeon. There is absolutely no guarantee that any plastic surgeon can operate so that a woman will not develop scar tissue. New and different medications that are not yet FDA approved, but which are starting to be used, may help to reduce scar tissue formation. However, we do not know what the side effects of these medications are in terms of toxicity, and therefore, until the FDA has approved those products, you may want to use currently approved methods.

Scar tissue can occur at any time after the augmentation has been performed, not just the first few months. As soon as the capsule forms around the implant, which occurs within weeks, trauma to the capsule can reinitiate the process of hardening and scar tissue formation. Sometimes, if found early, massage and vitamins may reduce or prevent progressive hardening; however, once it becomes painful and the breast implant becomes distorted by constriction of the hardened capsule around the bag, it usually will require a secondary surgery.

But, you must understand that removing the scar tissue or releasing it cannot guarantee that the scar tissue will not reform in the future. I want to make it clear that once you commit to having breast augmentation surgery, it is quite likely that you will end up having to have another surgery sometime down the road for one reason or another.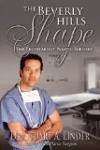 Continue Learning about Breast Augmentation