If you are considering breast implants, the most important thing you can do is to educate yourself. Read all that you can on the procedure so that you will know what to expect. Make sure your physician is board certified by the American Society of Plastic Surgeons (ASPS). This means that the surgeon has more than 6 years of surgical experience and training, with a minimum of 3 years in plastic surgery. Ask to see before and after photos of patients who have had the procedure you are considering. Many plastic surgeons have before and after photos on their website as well. Be aware that breast implants are only made to last 10 to 15 years, so you will likely need to have them replaced at some time in your life. If you opt for silicone gel implants, you will need to have an MRI every 2 years to check for leaks.
When considering breast augmentation surgery, it is vital that you seek a board-certified plastic and reconstructive surgeon. He or she will have the experience, judgment, and years of training to properly perform this operation. In my practice, I place over 1000 implants annually in women. I use both silicone and saline implants and the majority of implants are placed in the submuscular or dual plane technique, two-thirds under the muscle with the lateral third of the implant placed behind the retroglandular tissue.

It is vital that patients understand the risks and benefits of the surgeries. Having an augmentation procedure will most likely set you up for a second surgery in the future. Problems that can occur early on may include bleeding and infection. Chronic, or later problems or complications can include scar tissue formation with capsular contracture, malposition of the implant, bottoming out of the implant, or simply a desire to have volume changes.

The majority of augmentation mammoplasty procedures used to be saline implants. Now with the FDA re-approval of silicone gel in November 2006, silicone implants are performed in approximately 75% of my patients weekly. Preoperative mammogram should be performed on patients 35 years and over. Full sets of labs will be required, as well as preoperative history and physicals, especially with patients that have medical disorders, including high blood pressure, diabetes, anemia, and asthma. Remember this, when considering augmentation mammoplasty procedure, it is most likely that in the future you will undergo another surgery, if not multiple.
Jockeying back and forth each year with liposuction as the most popular plastic-surgical procedure, breast augmentation (euphemistically called "breast enhancement") has skyrocketed in popularity after silicone gel was allowed back on the market in 2006 following a 14-year absence. Now, women can sit down with their plastic surgeon and choose from a bewildering array of gel, saline, smooth, textured, or shaped implants.

These outpatient procedures (done best with general anesthesia) are the biggest "wow" technique (go into the operating room with an A cup, and come out with a stage job at The Risque Room). Implants are placed either in front of or behind your pectoralis muscle in this two-hour surgery. The newest technique, in which the muscle is actually cut through to let the implant hang more naturally, makes it more difficult for women to flex their pecs. Unless you're headed for the Olympics, however, this won't hurt your athletic performance. And though implants have a small risk of breaking and leakage, the main problem with breast augmentation is that implants distort X-ray mammograms, which means you'll require yearly MRIs to check for breast cancer. I'm not in favor of anything that will hurt your health, so if you decide to make your breasts larger, stay safe by having an MRI along with your mammogram.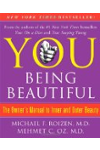 Continue Learning about Breast Augmentation