Many women wonder why they can't just move fat from their buttocks or belly into their breasts. In fact, this has been tried. In the 1980s, fat retrieved with liposuction was reinjected into breasts. Some of the fat survived, as with any fat grafting procedure. Unfortunately, in the breasts, scar and even calcium deposits formed. When a mammogram was performed, this scar could be mistaken for cancer and require a biopsy. Accordingly, the American Society of Plastic Surgeons issued a ban on this type of procedure.

Technically, tissue from the abdomen or back ("flaps") can be moved into the breasts to increase their size. Microsurgery can also move large pieces of tissue from the abdomen or buttocks into the chest. These techniques are usually reserved for reconstruction after cancer, for they are long, difficult, and expensive procedures. They also leave huge scars.

Some surgeons augment the breast tissue with upper abdominal fat and dermis. This procedure is performed as part of a special tummy tuck in which an incision is made under the breasts and the upper abdominal skin is lifted to smooth out wrinkles. Instead of throwing out the excess fat, the surgeon moves it upward into the breasts.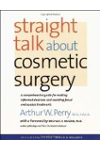 Continue Learning about Breast Augmentation