An average woman has a large B-cup or small C-cup breast. Bra sizing is not government regulated, but basically the number is the chest wall circumference just above the breast, rounded up to an even number. Cup size is measured over the apex of the breast. For every five centimeters more than the circumference, size increases by one cup. For all practical purposes, a cup size is about 150 cc, or 5-6 ounces.

To determine the size of the implants, I have patients purchase the bra they want to fit into after the operation. It should be a rigid full-cup bra. In the exam room, I place progressively larger implants into the bra and have the patient look at herself in the mirror. Eventually, she will like the size. I coach and advise her if she is choosing too large a size, but ultimately the decision is hers.

Despite the plastic surgeons on reality television shows, bigger is not better. There is no question that the long-term aesthetic result from an augmentation is worse with larger implants. Problems such as droop, abnormal shape, and the visibility of wrinkles increase with larger implants. I strongly believe that women should have average-sized breasts -- not so large that they are stared at or that they begin to have the physical problems associated with excessively large breasts.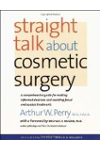 The type of breast implant you choose will depend on your chest measurements and what you want your breasts to look like. Your physician will help you choose the implant that is right for you.
Breast implant size can be determined by your board-certified plastic surgeon. He or she will have the experience and judgment to understand the variables and characteristics of your anatomy, as well as your goals in order to give you your best outcome. The size of the implant will determine the final volume and cup size. The plastic surgeon should determine this by measuring your inframammary fold distances, determining the amount of breast tissue you have, considering the thickness of your pectoralis muscle, as the implant will most likely be placed in the dual plane behind the muscle, and determining the final look that you hope to achieve. By offering you hundreds, if not thousands, of before and after photographs, the patient should be able to determine what size implant that she feels comfortable with. Sizers should also be available both with saline and silicone implants, as well as the different profiles, including moderate, moderate-plus, high-profile, and extra high-profile silicone implants.
There is obviously some controversy as to what is the ideal breast size, and this obviously varies with relative body size and shape. An implant that may look totally oversized in a smaller patient may look inadequate in a patient with a larger frame. Several surgeons have attempted to develop an algorithm or protocol by which implant size and shape can be determined preoperatively. As you will see below, implant selection is more than simply size, though for many patients that is the driving concern behind requesting augmentation of the breasts. While no system is perfect, the best way to decide what implants are best for you is to meet with your surgeon, examine the implant devices, and either try them in your bra, visualize how large the augmented breast will be, or go over a computer imaging program with your surgeon to get a better idea of what to expect.
Continue Learning about Breast Augmentation