Plasticity, or neuroplasticity, describes your brain's ability to change and reorganize in response to your environment and/or actions. Plasticity is at the core of learning and memory. Each time you learn something new and practice it, your brain will either change the structure of its neurons (cells) or increase the number of synapses between your neurons, allowing them to send and receive information faster. It is your brain's plasticity that allows you to learn names, recall memories and even to change the types of thoughts that you think. Have you ever known someone with a "Debbie-Downer" personality? Due to plasticity, their brain was literally "wired" to think negatively. By practicing negative thinking, their brain's neurons and synapses had adapted and changed over time, making negativity easier to access than positivity. Thankfully, anyone can "rewire" their brain toward positive thinking and become more resilient to stress and adversity -- it just takes a new set of behavior tools and a bit of practice. In the same regard, you can also harness your brain's plasticity to build a better memory or quicken your speed of processing, which will help to keep you sharp as you age. Online brain training is a quick, enjoyable and affordable way to go about it. Plasticity also works in reverse as your brain rids itself of unused or weak synapsis. (This is why we forget most of what we learned in high school.) Experience and practice determines which synaptic connections stay and which go. The weaker synaptic connections are pruned away while the stronger connections (the ones you use most often) are preserved and strengthened.
The brain is not a rigid structure. In fact, the brain is extremely malleable, continually reorganizing itself and changing its structure and synaptic connections. Scientists refer to the brain's inherent capacity for change as "plasticity." In this sense, the brain is like Play-doh in its capacity for molding, change and healing. Paula Tallal, co-director of the Center for Molecular Neuroscience at Rutgers University in Newark, NJ says, "You can create your brain from the input you get."

In The Art of Happiness, the Dalai Lama and Howard C. Cutler, M.D., suggest that brain plasticity "appears to be the physiological basis for the possibility of transforming our minds. By mobilizing our thoughts and practicing new ways of thinking, we can reshape our nerve cells and change the way our brains work." This remarkable feature of the brain allows you -- through conscious awareness, concentration and repetitive practice -- to rewire and remold your neural connections, creating new neurosignatures for health, happiness and peace of mind.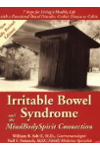 Continue Learning about Brain Health