We've all read or heard about Eastern mystics able to control almost every aspect of their bodies through meditative practice. Tapping into your brain's power to control your muscles, monitor your habits, or feed your desire to become better will be a large part of you remaining pain free after identifying and fixing the physical issues causing your pain. More and more we're realizing how much the body and mind are connected, and that we can use the mind to help heal the body. Mindfulness is one way this connection is being consciously reinforced and used in the treatment of chronic pain and other conditions.
Mindfulness is a technique that has you focusing on the present moment and practicing acceptance with whatever you happen to find in the present moment. Both the present moment focus and the acceptance of our experience have the effect of reducing the amount of emotional pain we're experiencing. Consider the following example.
I had a car accident when I was 17 that left me with chronic pain. At the age of 35 I was probably about 75% back to "normal", but still had some on-going pain issues, when I was rear-ended, and this accident triggered a lot of my old injuries once again. In a physiotherapy session one day, the relevance of mindfulness really hit me. I was lying on the bed, my physiotherapist was working on my back, and I was in a lot of pain. Because the pain was so intense I teared up; and the tears seemed to trigger a lot of thoughts for me: "It's not fair, why did this have to happen to me? This has gone on for so long, is it ever going to end?" and so on. Having already been practicing mindfulness for a few years, I recognized these thoughts as past and future thinking, and as non-acceptance. You might imagine that thoughts like these generate more pain for us - anger, anxiety, resentment, bitterness, and so on. And as we experience more emotions, we tense up, making the physical pain worse.
So as I laid there on the bed, I began doing some deep breathing - breathing into the pain, as they say. And I practiced mindfulness; noticing the pain, and working on accepting it rather than judging it. While of course this didn't make the pain disappear, it did make it more bearable.
Since that time, I've had the opportunity to work with a number of people with chronic pain issues, and I continue to see how their pain is made worse by their non-acceptance of the pain. There's a wonderful book by Dr. Jackie Gardner-Nix called The Mindful Solution to Pain. I would strongly recommend this book, and mindfulness practice in general, to anyone experiencing physical pain.
The mind can modify the experience and feeling of bodily pain and symptoms. Signals coming up the spinal cord -- from the body to the brain -- can either be enhanced or blocked through the descending inhibitory pathway of the "gate control" process. For example, concentrating on something other than the pain -- working hard, playing a sport or watching a movie -- can "close the gate" to the sensation of pain as the mind/brain sends a blocking message down the inhibitory pathway. By contrast, you can "open the gate" to pain by impeding the blocking message, thus increasing the experience of the pain. Depression can open the gate and enhance pain, as can negative thinking and beliefs.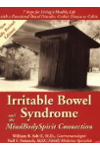 Continue Learning about Brain Health