How can I tell if my child has a normal habit versus a tic disorder?
With habits, as with many child health issues, there's a fine line between normal development and something that requires attention. While habits are normal, a tic might be a symptom of a health problem. So how do you tell them apart? For starters, a habit is more of a behavior or practice, while a tic is a repeated contraction of certain muscles and can't be voluntarily controlled much of the time. Most tics last for less than a year, but they affect up to 20 percent of kids -- boys much more frequently than girls. Sometimes tics come in the form of muscle patterns (excessive blinking, for example), and sometimes they can be verbal (the child making a certain sound over and over). After the age of two or three, echolalia -- when a child repeats sounds made by another person -- can be a sign of autism, Tourette's syndrome, or another disorder. However, it's quite normal for kids to repeat babbles and words earlier on, when they're starting to put words together.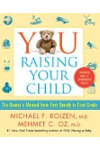 Continue Learning about Brain and Nervous System
A healthy brain and nervous system regulate your body functions so you can have full command over your senses, muscles, and intelligence. Despite the amazing capacities of the human brain and nerves, they are vulnerable to damage ...
just like every other part of our bodies. Strokes, concussions, Alzheimers and many other brain problems affect about 50 million Americans. The multitude of brain injuries and illnesses strike different people based on the risk factors of their genetics, age and lifestyle. The severity of impairment and the availability of treatment vary widely. Knowledge of brain and nerve health has advanced rapidly in recent decades. Many new treatments and medicines are available to treat various disorders. Still, the best thing for your brain is to keep it physically and mentally active while eating nutritious food and getting plenty of social interaction.
More