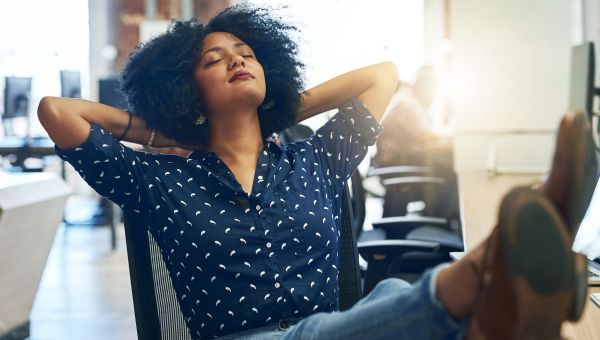 You read that right. It's okay to rest your mind.
The catchphrase Keep Calm and Carry On was commissioned in 1939 by the British Ministry of Information for a public safety poster. The country was being bombed by the Nazis and were expected to be occupied soon.
Today, we're being bombarded with information overload 24/7. And many folks report that it's becoming increasingly difficult to concentrate well enough to learn how to say hello or thank you in a new language (in Hawaiian it's aloha and mahalo by the way) or remember what they need to do tomorrow at work. So we say, try this: "Keep Calm and …Stay Quiet." If you do that for 10 minutes after learning something new, you'll find that information will stick in your brain.
MRI scans show that when you sleep, your brain's synapses relax, which helps maintain and rejuvenate your brain's neuroplasticity and ability to learn. But new research from Scotland is showing that quiet resting can also shore up your memory-consolidation process.
The researchers showed a group of people a series of detailed pictures and then asked half the group to take a 10-minute rest, while the other half went about their day. When asked to recall the pictures later, the group that took a break had better recall of more precise details.
So whether you're studying for an exam, trying to learn a new language, or struggling to stay organized at work, if you want to hold on to the details of new info, Stay Calm and … Give It 10 Minutes.
Medically reviewed in February 2020.