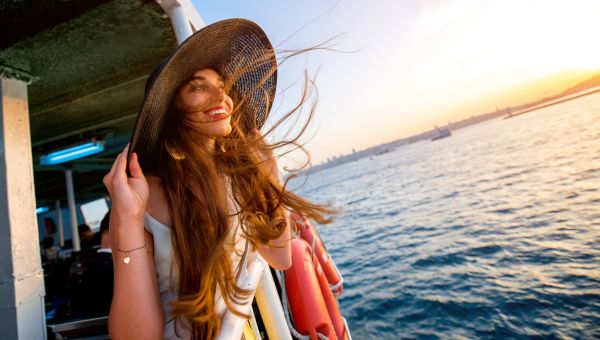 Believe it or not, when Apple released its iOS7 for iPhones the super-zoom function gave many users motion sickness. And boating, even on calm waters, is famous for causing seasickness. Charles Darwin, who sailed on the HMS Beagle for five years, never adjusted to the rocking motion. Interestingly, pregnant and menstruating women and migraine sufferers experience motion sickness more than others.
What triggers the nausea, vomiting and headache? No one is positive, but it seems to happen when your body's system for maintaining balance and posture, which relies on the brain to integrate sensory info from the inner ear, your eyes, muscle reactions and touch, is disrupted. Conflicting info from immediate and distant surroundings (in a moving car, one is relatively stationary, while the other changes rapidly) and your constant if imperceptible sway as you try to maintain a stable posture, conspire to make you feel sick.
"Just make it stop!" you say? Antihistamines and scopolamine can help. But ask your doc before you try motion sickness meds; some aren't good for kids, pregnant women or folks on other drugs. Other solutions? Try lying down, closing your eyes, staring at the far horizon or sitting in the front seat of a car or bus and over the wing of an aircraft. Acupressure may also help: Try pressing on the indentation between the earlobe and the angle of the jawbone or the point three finger's widths below the heel of your hand in the center of your arm between the tendons.
Medically reviewed in February 2020.