Use the following tips to help your shy child gain confidence in social settings:
Encourage eye contact. As you're talking with your child say, "Look at me." or "Put your eyes on my eyes." or "I want to see your eyes." By consciously reinforcing the skill and modeling it regularly, your shy child will soon be using eye contact. Tip: If your kid is uncomfortable about using eye contact, tell her to look at the bridge of the speaker's nose. With a few practices, she usually no longer needs the technique, and will look more confidently into the speaker's eyes.
Teach conversational openers and closers. Make a list with your kid of easy conversation openers he or she can use with different groups of people such as: what he could say to someone he already knows, an adult he hasn't met, a friend he hasn't seen in a while, a brand-new student at a school, or a child he'd like to play with on the playground. Then take turns rehearsing them together, until your child feels comfortable trying them on his own. Hint: Practicing conversation skills on the telephone with a supportive listener on the other end is always less threatening for shyer kids than doing so face-to-face.
Rehearse social situations. Prepare your kid for an upcoming social event by describing the setting, expectations, and the attendees. Then help him practice how to meet others, table manners, basic conversational skills, and even how to say good-bye gracefully.
Arrange One-On-One Play Opportunities. Dr. Fred Frankel, a psychologist and developer of the world famous UCLA Social Skills Training Program, suggests "one-on-one play dates" as the best way for kids to build social confidence. This is a time when your kid invites only one child over for a couple of private play hours to get to know one another and practice friendship-making skills. Provide snacks and then try to keep interruptions to a minimum: siblings should not be included and television viewing should not be a play option.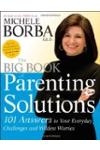 Continue Learning about Boosting A School Age Child Self-Esteem