Everyone loves praise, and kids are no exception. But keep in mind that not every little accolade you say will boost self-esteem. And you don't want your child to become a praise-a-holic expecting every little action to be praised (which does not help self-esteem). Praise that builds "Can Do" beliefs has three characteristics: The praise is deserved, specific, and repeated.
Here's how to use those secrets of effective praise to help a child recognize a special ability. The simple tip actually helps the child develop a new and positive image about himself.
Start by tuning in to your child. Look for a special talent, trait, skill or passion in your child that deserves acknowledgement. Maybe you notice your child displays an artistic skill, or a sense of humor. Maybe he's caring, or persistent, resourceful, respectful, or knows more about dinosaurs than any kid of the block. The more specific the trait, the better.
Next, find a moment when he really demonstrates the talent. This is when you can acknowledge the skill.
Word your message so your child knows exactly what he did to deserve your praise:
"Kevin, you are so artistic because you use such wonderful colors and details in your drawings."
And always use the same word to describe the talent ("artistic" or "musical" or "kind-hearted.")
Hint: Using the word "because" in your comment instantly makes your praise more specific.
Then, praise the same skill or talent several more times over the next few weeks. That way your child will then be more likely to believe the message, and adopt it to form a new belief about himself. Make sure the praise is earned. Giving quick, little sincere reminders is the best approach. Halt the rewards and keep your money in your wallet. The right words are the best way to boost behavior.
Keep praising! Keep in mind that new behavior habits take a minimum of 21 days of repetition. The lower the self-esteem of the child the more frequently you'll have to repeat the praise. That way your child will then be more likely to believe the message, and adopt it to form a new belief about himself.
You might also take a photo of your child that displays his talent (such as his best painting) or the moment he is engaged in doing his talent (he's at the table drawing). Then display the photo somewhere so your child can be reminded of the talent.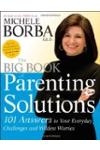 Continue Learning about Boosting A School Age Child Self-Esteem