Understanding the core concept of body biomechanics is to understand that all the parts of the body are connected, and that a force directed at one part affects the rest. When you take a step, the impact of the force on your heel as it strikes the ground is transmitted up your leg to your knee. If your knee does not cushion and absorb the force, it will be redistributed to your hip. If your hip does not cushion and absorb the force, it will travel across your pelvis, and so forth.

Most people do not move with perfect body biomechanics. For example, most of us lift objects in a way that is not optimal from a biomechanical perspective: we bend over and lift from the hips and lower back, instead of keeping the back straight and bending from the knees. Only when we start to feel pain in the lower back and talk to a friend or a doctor about it, do we learn how to bend properly to take the load off the lower back and redistribute it where it belongs: in the lower limbs and muscles. Even once we've learned this important, pain-saving body biomechanical skill, most people revert to their old ways once the pain is gone…only to be injured again. Eventually, they either adopt the new biomechanics or stop lifting heavy objects.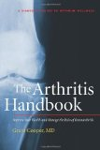 Biomechanics - the study of the mechanics of the movement of living organisms.
Understanding biomechanics is extremely beneficial to your health. Being able to understand the body and the reasoning for why it responds to everyday surroundings can help improve your health. When you walk, each stride takes the work of many muscle groups to keep you upright. As you walk forward, your ankle must first support you, following is your knee, and up to your hips to allow you next foot to step forward. If you body does not function properly then walking would be very challenging.
Having a good foundation and knowledge about your body will help you be more successful in your fitness pursuits. Many exercises you complete are related to everyday exercises. An example would be lifting a weight off the ground, all too often individuals lift incorrectly. Many people lift with their backs as compared to lifting with their legs. Understanding biomechanics of the body will increase your chances for success and will make you sound quite intelligent as well.
Continue Learning about Joint Health