Candidates for spondylolisthesis surgery are those with predominant leg pain because that has to do with nerve compression. Multiple studies have shown that predominant leg pain improves significantly with surgery, as compared to predominant back pain. Oftentimes, operating on back pain, especially fusion for back pain, does not quite have the same results as surgery for leg pain.
Continue Learning about Joint Health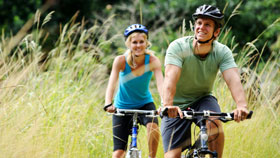 Standing, bending, climbing, walking, running, jumping, lifting a baby -- so many of our daily activities require healthy, functional joints. While some joints (like the knees) provide stability, others (like the wrists, ankles an...
d hips) enable us to move. Learn how to protect your joints from injury and keep your joints healthy for life.
More