A great exercise that engages the scapular stabilizers is the stability ball cobra. This exercise forces you to pull your scapulae into proper position. The muscles involved in this include the rhomboids and middle/lower trapezius. To perform the stability ball cobra lay prone on a stability ball with your hands in front of you. Your body should be rigid with your core and glutes engaged. Slowly bring your hands to your sides, pointing your thumps up. While performing the movement, squeeze the muscles between your shoulder blades. Once your hands reach your sides, hold this position for 1-2 seconds, and then return to your starting position. Perform 3 sets of 10-12 repetitions.

The trapezius strengthening exercise -- which strengthens key muscles controlling scapular elevation and rotation responsible for normal movement -- is helpful to correct an abducted scapula (shoulder blades that rest too far from the spine). Also, when performing arm slides (teaches proper overhead shoulder mechanics and strengthens key scapular muscles) or the all-fours rocking stretch (passively restores normal mechanics of the shoulder, neck, and arms), squeeze your shoulder blades together to begin in a corrected position three inches from the spine.

Correcting an adducted scapula (blades that rest too close to the spine) is simple -- just relax the shoulder blade so it slides out to the ideal three-inch position.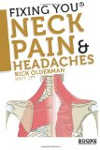 Continue Learning about Joint Health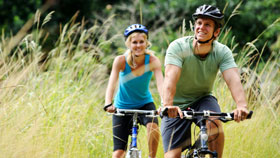 Standing, bending, climbing, walking, running, jumping, lifting a baby -- so many of our daily activities require healthy, functional joints. While some joints (like the knees) provide stability, others (like the wrists, ankles an...
d hips) enable us to move. Learn how to protect your joints from injury and keep your joints healthy for life.
More