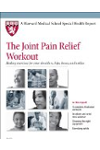 Thigh muscles can be tight for a number of reasons, including:
Osteoarthritis of the hips — This is the "wear-and-tear" type of arthritis. The smooth cartilage that lines the joint breaks down over time. Because of how the nerves around the hip function, trouble in the hip is often felt as thigh discomfort.
Polymyalgia rheumatica — This is another form of arthritis. Inflammation of the joint, bursa and tendons around the hips and shoulders causes joint stiffness, especially in the morning. This can lead to shoulder and upper arm tightness, along with thigh aching.
Spine disease — Since nerves in the thigh muscles run through the spine, compression of the spinal canal from discs or degenerative arthritis may lead to a sensation of thigh tightness.
Muscle strain — A new activity or increased exercise intensity can cause thigh discomfort.
Tendonitis — Just as muscles can be strained, tendons (which connect muscles to bones) can be inflamed or irritated. This is especially true after injury or an unusual activity.
There are other, rarer causes. See your doctor. Stretching may be all you need. But the treatment depends on the cause so getting a diagnosis is an important first step.