Should I talk to my doctor about my rhabdomyolysis symptoms?
You should talk to your doctor if you think you have any symptoms of rhabdomyolysis. Early treatment is important to prevent permanent damage to the kidneys. Some warning signs to watch for include having dark urine and experiencing muscle pain and weakness.
Continue Learning about Joint Health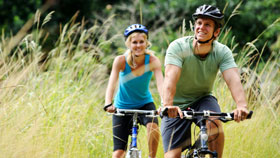 Standing, bending, climbing, walking, running, jumping, lifting a baby -- so many of our daily activities require healthy, functional joints. While some joints (like the knees) provide stability, others (like the wrists, ankles an...
d hips) enable us to move. Learn how to protect your joints from injury and keep your joints healthy for life.
More