Pain that wakes you up at night is an important reason for taking it seriously. Watch Dr. Oz talk about the different characteristics of hip joint pain and what it can mean.



Continue Learning about Joint Health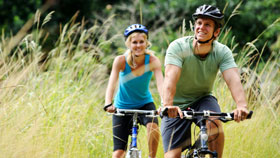 Standing, bending, climbing, walking, running, jumping, lifting a baby -- so many of our daily activities require healthy, functional joints. While some joints (like the knees) provide stability, others (like the wrists, ankles an...
d hips) enable us to move. Learn how to protect your joints from injury and keep your joints healthy for life.
More