How can tight chest and back muscles affect my arm movement?
The pectoralis major, one of the chest muscles, runs from the trunk to the arm bone and contributes to internal rotation of the arm and shoulder depression when the arm raises overhead. The latissimus dorsi, a back muscle that begins on the pelvis and lower and mid-back, connects to the bottom corner of the scapula before it inserts onto the front of the arm bone. The latissimus also contributes to inward rotation of the arm bone. Additionally, it pulls the arm back and depresses the scapula.

If the pectoralis and latissimus are tight or overly developed, they can alter how the arm bone and/or scapula rests and moves. Again, they tend to dominate arm movements because of how we typically work with our arms and the muscles' sheer size. This makes it difficult for the rotator cuff muscles to guide the head of the humerus in the shoulder socket. When this happens, the rotator cuff internal rotators also become tight, reinforcing this problem. This is often the case in weight lifters whose training emphasizes bigger or stronger chest and back muscles while excluding scapular and rotator-cuff muscles.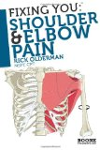 Continue Learning about Joint Health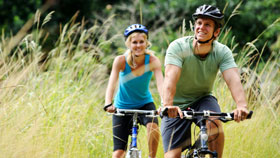 Standing, bending, climbing, walking, running, jumping, lifting a baby -- so many of our daily activities require healthy, functional joints. While some joints (like the knees) provide stability, others (like the wrists, ankles an...
d hips) enable us to move. Learn how to protect your joints from injury and keep your joints healthy for life.
More