Leg cramping at night can be caused by overuse, dehydration, or inactivity. In this video, I will explain how to stop your nighttime leg cramps.
Continue Learning about Joint Health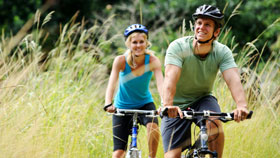 Standing, bending, climbing, walking, running, jumping, lifting a baby -- so many of our daily activities require healthy, functional joints. While some joints (like the knees) provide stability, others (like the wrists, ankles an...
d hips) enable us to move. Learn how to protect your joints from injury and keep your joints healthy for life.
More