How do my muscles change as I age?
The changes seen in our muscles as we age are largely the result of loss of muscle cells, decreased size of muscle fibers, and increased muscle stiffness. Most of the muscle changes seen with aging are caused by the loss of lean muscle mass, or sarco penia.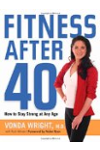 More About this Book
Fitness After 40: How to Stay Strong at Any Age
It's one of the undeniable facts of life. After we reach a certain age, our bodies change. No matter how fit we may have been at 20, we're very different people after 40. But growing older doesn't...
Continue Learning about Joint Health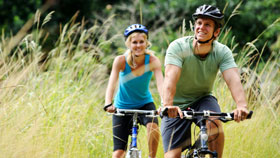 Standing, bending, climbing, walking, running, jumping, lifting a baby -- so many of our daily activities require healthy, functional joints. While some joints (like the knees) provide stability, others (like the wrists, ankles an...
d hips) enable us to move. Learn how to protect your joints from injury and keep your joints healthy for life.
More