Juvenile idiopathic arthritis (JIA) can be treated once doctors figure out what type of JIA a person has. Following are treatments that may be used to treat JIA:
NSAIDs. NSAIDs stands for non-steroidal anti-inflammatory drugs. NSAIDs help reduce the pain and swelling.
Corticosteroids. Also known as steroids, these may also be used to help relieve pain and swelling.
DMARDs. DMARDs are disease-modifying antirheumatic drugs. DMARDs work to suppress inflammation and help prevent joint damage.
Biologics. These drugs can help reduce pain, inflammation and joint damage. Biologics are typically used when the arthritis has not adequately responded to DMARDS.
All these medicines can have side effects, which doctors will explain. Because JIA can affect the jaw, people might need to see a dentist called an orthodontist. They will also need regular eye tests.
In previous generations, a child growing up with this debilitating autoimmune disease, which causes severe joint inflammation, had no choice but to take large doses of steroids to control the swelling or dozens of aspirins each day to reduce the pain. Too often, neither did very much, resulting in a childhood lost to hospitals, wheelchairs, body casts and pain.
A child growing up with rheumatoid arthritis today—as well as many adults living with the disease—can now benefit from new biotech proteins and antibodies that help control the body's inflammatory response. Along with other more effective treatments, including new types of pain relievers, these new therapies can rapidly and dramatically reduce symptoms, helping today's generation of patients enjoy a fully active, healthy and normal childhood.
In many cases, juvenile rheumatoid arthritis (JRA) may be treated with a combination of medication, physical therapy, and exercise. Anti-inflammatory agents like ibuprofen are sometimes prescribed for JRA, as well as some forms of steroids. Glucosamine and chondroitin sulfate supplements, are sometimes used to help with osteoarthritis of the knee. Physical therapy helps kids build and maintain muscle tone and regain full range of motion in affected joint areas.
From Good Kids, Bad Habits: The RealAge Guide to Raising Healthy Children by Jennifer Trachtenberg.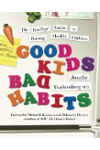 The treatment options for juvenile rheumatoid arthritis include, but are not limited to, pharmacologic management consisting of nonsteroidal anti-inflammatory drugs (NSAIDs), disease-modifying antirheumatic drugs (DMARDs), biologic agents and intra-articular (injected into the joint) and oral steroids.
Continue Learning about Joint Health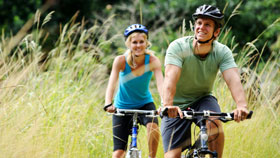 Standing, bending, climbing, walking, running, jumping, lifting a baby -- so many of our daily activities require healthy, functional joints. While some joints (like the knees) provide stability, others (like the wrists, ankles an...
d hips) enable us to move. Learn how to protect your joints from injury and keep your joints healthy for life.
More