Juvenile idiopathic arthritis (JIA) can be treated once doctors figure out what type of JIA a person has. Following are treatments that may be used to treat JIA:
NSAIDs. NSAIDs stands for non-steroidal anti-inflammatory drugs. NSAIDs help reduce the pain and swelling.
Corticosteroids. Also known as steroids, these may also be used to help relieve pain and swelling.
DMARDs. DMARDs are disease-modifying antirheumatic drugs. DMARDs work to suppress inflammation and help prevent joint damage.
Biologics. These drugs can help reduce pain, inflammation and joint damage. Biologics are typically used when the arthritis has not adequately responded to DMARDS.
All these medicines can have side effects, which doctors will explain. Because JIA can affect the jaw, people might need to see a dentist called an orthodontist. They will also need regular eye tests.
In many cases, juvenile rheumatoid arthritis (JRA) may be treated with a combination of medication, physical therapy, and exercise. Anti-inflammatory agents like ibuprofen are sometimes prescribed for JRA, as well as some forms of steroids. Glucosamine and chondroitin sulfate supplements, are sometimes used to help with osteoarthritis of the knee. Physical therapy helps kids build and maintain muscle tone and regain full range of motion in affected joint areas.
From Good Kids, Bad Habits: The RealAge Guide to Raising Healthy Children by Jennifer Trachtenberg.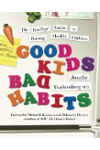 Continue Learning about Joint Health