In order to diagnose rhabdomyolysis, you doctor can use several tests. A physical exam can help your doctor determine possible muscle damage. Blood and urine tests can reveal the presence of certain substances that indicate rhabdomyolysis as well. Talk to your doctor if you believe you may have rhabdomyolysis.
Continue Learning about Joint Health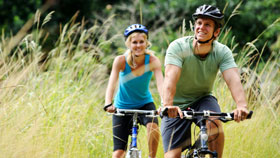 Standing, bending, climbing, walking, running, jumping, lifting a baby -- so many of our daily activities require healthy, functional joints. While some joints (like the knees) provide stability, others (like the wrists, ankles an...
d hips) enable us to move. Learn how to protect your joints from injury and keep your joints healthy for life.
More