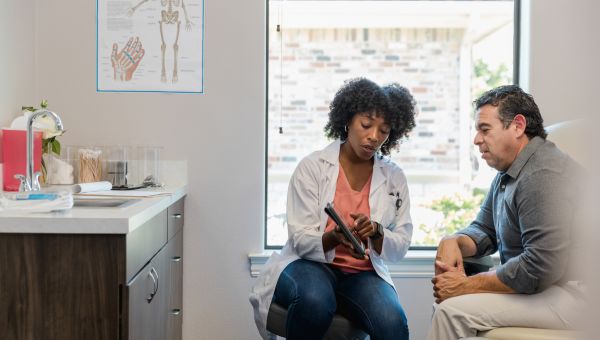 Knee replacement surgeries are on the rise in the United States, and for people younger than 65, the main culprit behind the need for the surgery may be obesity.
A study from University of Massachusetts Medical School examined information from 9,000 people who had knee replacements. It showed that 55% of those younger than 65, and 43% of those 65 and older were obese. Obese people in the younger age group had as much or more pain and disability than their older counterparts, and they were more likely to have other health issues, such as poor mental health and smoking.
The number of knee replacements performed each year has doubled over the past 20 years, and by 2030, it's expected to increase another 600%. Experts had thought that boom was due to the aging of baby boomers and an increasing number of sports injuries among active people, but this preliminary study's findings dismiss that belief. Obesity puts a major strain on knees; every pound of extra weight adds three pounds of pressure on the knees.
Knee replacement is a major surgery that people usually undergo when they can no longer live with the pain caused by their arthritis. It's done after more conservative treatments—such as medication, physical therapy, weight loss and more minor procedures—fail. The goal of the surgery is to reduce disability, and allow people to be active again without pain.
Lose Weight, Ease Pain
Want to try to lose the extra pounds and make your joints feel better? Try these tips:
Exercise your pain away. Get strong and flexible with these 6 exercises that will help alleviate knee pain.
Walk backward. It may sound crazy but this little trick can really help put less strain on your knees.
Get on the mat. Yoga can help you stretch out those achy joints gently. Other gentle exercises, such as going for a swim, can also help you lose weight and reduce pain.
Medically reviewed in November 2019.