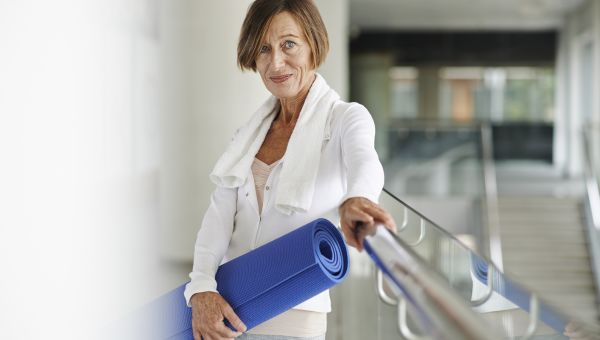 Whether you're dashing up the stairs, saying your prayers, or strutting your best Michael Jackson move, sudden knee pain can stop the action faster than a goalie. Ignore persistent arthritis or other types of knee pain and getting to know a knee surgeon may be next.
Take this fast knee quiz to determine your risk for a future surgery:
Have you ever had a knee injury?
Have x-rays revealed any arthritis in your knees?
Are you overweight enough to have a body mass index (BMI) of 25 or higher?
Calculate your BMI with this formula if you're not sure.
If you're a female older than 50, even one "yes" means you need to do something now to prevent lousy knee pain later. Three yeses and you'll know that knee surgeon's office hours by heart if you don't get serious. Here's what to do:
Abandon the couch. Regular exercise strengthens your leg muscles, giving your knees vital support. Focus on low-impact activities that build stamina, strength, and flexibility, such as walking, biking, swimming, or weight lifting. Try this strength workout to help relieve knee pain and get fit.
Eat like a knee doc. These DHA-rich foods stifle joint-damaging inflammation: walnuts, avocado, flaxseeds, salmon, and trout. To be sure you get enough, take 900 milligrams of DHA omega-3s daily.
Don't go back for seconds. Obesity almost guarantees arthritis because it speeds cartilage breakdown. Every extra pound puts 4 pounds of pressure on your knees when you walk. Dropping even 10 pounds can cut your risk of osteoarthritis in half. Go for it! Bum knees are a bummer and most knee surgeons aren't that much fun. Start by losing just 1 pound to relieve your knee pain.