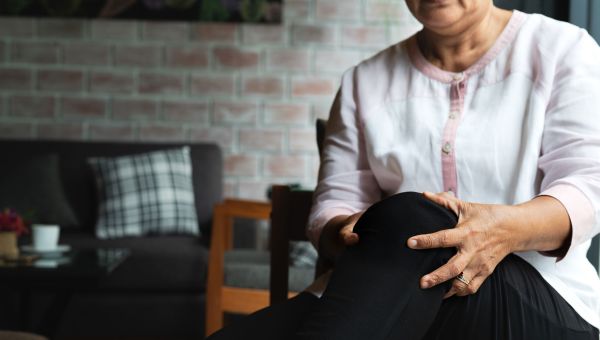 If osteoarthritis (OA) is stopping you in your tracks, consider trying a knee brace. An analysis of several trials showed that the devices can alleviate aches and improve knee function.
Knee braces work by realigning the joint to reduce the weight load on damaged areas. The analysis looked at valgus braces, which protect the medial (inner) side of the knee, the part most often affected by OA. Injuries, misalignment and excess weight all can wear away the cushioning in this side of the knee, leading to pain. Other types of braces can ease pressure on other areas of the knee, particularly under the kneecap.
In the analysis, researchers at the University of Western Ontario crunched data from six studies including 445 patients with pain or knee arthritis, ranging in age from 34 to 73. Some of the studies compared treatment using a valgus brace with not wearing any type of brace or correcting device (orthosis). Others looked at valgus braces versus other types of orthoses, such as shoe inserts. People wore the braces either as needed, for four hours a day or during physical activity.
In studies where the braces were used alone, patients saw moderate improvements in both their osteoarthritis pain and knee function. And in studies that compared the valgus knee brace with another type of orthosis, the brace did a better job of relieving pain, though it didn't show any more benefit to the knee's function. For many people, braces make it possible to walk farther, with less pain.
Experts point out, though, that to really get results, you have to wear the brace consistently. Overall, about 1 in 4 people in the studies had minor issues with the braces, such as skin chafing or a poor fit. In some of the trials, more than half the people didn't wear them as recommended.
If you think a brace may be helpful for your osteoarthritis knee pain, ask your doctor. The doctor or an orthotist can find the best brace for your knee problem and show you how to use it. The braces are usually made of hard plastic or metal for support, with rubber and foam for cushioning. You can buy some off-the-shelf, while others can be custom-made to fit you.