Risks from total knee or hip replacement surgery can include complications of anesthesia, infection, bleeding, and nerve damage, but are rare when procedures are performed by an experienced surgeon. Another major potential complication is that a blood clot, called a deep venous thrombosis (DVT), may form after the procedure. A pulmonary embolus (PE) can occur if this clot breaks away and circulates in the bloodstream. This can lead to death. If blood thinners are not given after surgery, a significant number of people with a hip or knee replacement may develop such a clot. If you are not a candidate for blood-thinning medication, a filter can be placed in one of the veins leading to the heart to trap any clots that form and break away, so there will be less of a chance a clot will be carried to your lungs.
Another risk is that the prosthesis can malfunction or move out of position. Part of your discussion with your doctor about the risks, potential complications, and alternative treatments should include a discussion about your postoperative rehabilitation care, including any medications such as blood thinners, and how long you will need to take them, so you will know what to expect and be prepared.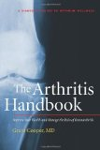 The risks involving total knee or hip replacement surgery are similar. Like with any surgery, there's a risk of infection. People take antibiotics for 24 hours, cutting the risk down to a little less than 1 percent if they don't have diabetes. If they have diabetes, depending on how tight their control is, it's over 1 percent.
Other possible complications are blood clots in the legs that can break off and go to the lungs. People are given blood thinners, and they're sent home on aspirin for about a month to minimize that risk. Doctors can minimize the risk of infection and blood clots, but they can't get rid of them.
For hip replacements, there's a slight risk of dislocation. The direct entry approach has a lower risk of dislocation than from the back because the surgeon is not disrupting any of the structures in the back.
There are the usual medical risks, such as cardiac risk, stroke and the kinds of things that are entailed with any surgery. Doctors always evaluate those risks ahead of time, and if there are some questions about the person's cardiac status, then that is evaluated by cardiologists first to minimize all these risks.
Everyone has little bacteria that continuously break off and go through the bloodstream. Normally the immune system takes care of it, but if a person has a big hunk of metal in the knee, sometimes those bacteria can set up housekeeping there and cause a big problem. Any possible sources of infection need to be taken care of before that. If there's any dental work that needs to be done, it should be done first. Doctors also need to be sure people, particularly women, don't have urinary tract infections. Infection is the biggest worry, so those worries need to be negated beforehand.
Continue Learning about Bone & Joint Injuries