To understand a meniscal tear you must first understand the meniscus, its job, and its location. The menisci are C shaped wedges that rest both on the medial and lateral aspects of the knee joint. Their job is to evenly distribute weight at the knee joint. They also help absorb impact during loads (running, jumping and walking). Without the meniscus, the knee joint would be bone on bone and weight distribution would be very difficult causing early degeneration of the knee joint.
A meniscal tear occurs when there is a twisting force applied to a knee joint that is usually in a flexed position. This type of traumatic injury can occur independently or in conjunction with other knee damage like an ACL or MCL tear. There is also the "unhappy triad" which is a tear of the ACL, MCL, and meniscus (typically seen in sports). Minor meniscus tears (usually longitudinal) are often treated with rehabilitation only, whereas major meniscal tears such as a bucket handle, complex, or flap are treated through arthroscopic surgery. Both minor and major tears are presented with swelling, pain, stiffness, a feeling of your knee giving out, catching or locking, and an inability to completely extend (straighten out). It is best to consult your physician to have your knee evaluated if you suspect traumatic injury.
A meniscus tear is one of the most common knee injuries. The meniscus can tear from traumatic injury (when a football player gets a cleat wedged in the turf, his body may twist, but his knee won't be able to because his foot is stuck), but it can also tear from overuse and doing simple movements like squatting.
Your meniscus acts as an important shock absorber when you're walking, and when it tears, it leads to inflammation and a lot of pain. Doctors can detect a tear using an MRI; treatment involves anti-inflammatory medication, icing, aggressive rehabilitation, (and if all else fails, arthroscopic surgery).
A tip? Eating a diet rich fish may aid your recovery, too. The omega-3 fatty acids found in fish oil and fish protein have been show to regenerate the membrane of the meniscus.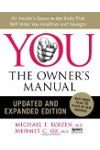 The meniscus is cartilage inside your knee joint that supports the joint; it can tear from either an acute injury, or general wear and tear that causes pain. Watch physical therapist Lisa Gemmel describe what the meniscus does and how it can tear.
Continue Learning about Bone & Joint Injuries