What's the difference between a cemented and non-cemented hip prosthesis?
There are different types of prostheses, with different features, and you can discuss the options with your doctor. A hip replacement can be performed using either a cement or non-cement type of glue. A cemented prosthesis allows the patient to return to full weight-bearing activities sooner than a non-cemented one. With a non-cemented hip prosthesis, it may be 3 months or longer before the patient can put all of her weight on the affected limb. However, a non-cemented prosthesis is ultimately stronger, and may be easier to deal with than a cemented prosthesis if additional surgery is ever required. In general, an older, less active patient who will probably not wear through it is offered a cemented hip prosthesis, while a younger, more active patient is typically offered the non-cemented one. Cemented prostheses are typically used in knee replacements.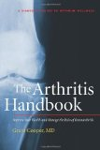 Continue Learning about Bone & Joint Injuries

Often caused by falls, trauma, or injury, bone and joint injuries can sometimes be serious enough to require surgery. A broken bone can occasionally puncture your skin, causing intense pain. If you suspect that you have a broken b...
one, you will need medical treatment right away. In serious cases, pins, screws, and plates are placed into the body to stabilize the bone and help it heal. Joints connect our bones, and joint injuries can often occur in the elbows and knees. To reduce your risk of joint injury, stay healthy. Staying at a healthy weight and keeping your muscles strong and fit reduces the wear and tear on your joints.
More