When individuals start a new program, they want to see results right away. We are in a society that is not good about being patient and if we do not see results in the first week then we may be discourages.
Having a negative body image may prevent you from even starting exercise. You may be self-conscious about going to the gym and this happens all the time. Frankly, everyone is there for the same reason as you, we are all trying to get the perfect body! No matter what your description you want to make yourself as perfect as possible and why not, it's your body and the only one you have. However, being as positive as possible may not be easy but will truly be to your advantage.
Not positively. The key to having a healthy lifestyle and sticking with it is you. If you are down on yourself, the less likely you are to succeed and the more likely you are to give up and forget abboudit. Don't feel like you have to take your shirt off at the gym from the very beginning. Or even go to a gym. You want to wear comfortable clothes while you exercise (we don't want you having any more excuses why you don't exercise!). Also, remember that exercise can help you get your body into a shape you are proud of. Use it as a motivator, not a chore. Staying positive and focusing on all that you have accomplished will help you win the weight loss, exercise for life change game with joy.
Visualizing what you want I believe is one of the key factors in achieving your goals, especially with your fitness goals. Having a negative body image is a road block and any hinderance makes achieving a little harder. I want to make getting in shape easy and doable, if it is then positive results are possible. Everyone I know, YES EVERYONE has something they don't like about their body. Top models, athletes, actors...you name it I have seen or heard it. That is what drew me into the world of fitness, helping others feel great and love who they are. I find body image fascinating and the bottom line is being realistic with yourself for who you are and what you look like and not what you are not. There is always somebody better than you and some worse off, so stop looking over the fence and be thankful for what you do have and what you do like about yourself. Start there and then build. Anything that is in the way needs to be dealt with and evaporated or else it will chip away and cause you to not fully accept yourself. Today we have the tools. There are self help classes everywhere you look, trained therapist, easy internet access....so if you want to look in the mirror and smile at what you see now is the time to take action and not let it get in your way of your individual dreams. You deserve to feel great about your body and you deserve to want to look in the mirror at yourself. The choice is up to you, lets visualize the body you do want and make it happen.
Negative body image tends to lower self esteem (they way you view yourself) and lowers self confidence (the way you feel about your ability to do and be). To go even further people who tend to struggle with negative body image also struggle to bearound other people, to be in public and can feel uncomfortable in clothes. All of these things dramatically lowers one's ability to exercise because those feelings are transferred onto the exercise.
However this experience is not so different from anyone who's starting an exercise program: low self esteem, low confidence, a struggle to be around other people, struggling to be in public and feelings of uncomfortableness in clothes. In order to begin to change this it's important to become knowledgeable about the pros of exercise, make a plan that builds in success, find social support in the people you are comfortable with and find an activity that you really enjoy where you don't have to be around other people.
Feeling good and comfortable in your body usually allows one to feel some freedom and confidence to explore, try and push even to the outer rim of your comfort zone when it comes to movement. The more we do, the more we believe we can do. There is a mastery that comes with all endeavors. People with negative body image may be less likely to feel comfortable even putting on 'gym" clothes, exercising where there are other people around and uncomfortable trying new ways to move their body (be it a fun dance class or a challenging rock climb). The more limited in movement, the less mastery experienced, the less likely to seek out ways to be active.
This can be a negative cycle because movement is one way we can improve body image. Get moving and see how great your body can feel, see how your body can gain strength, become more agile, and improve balance. See how much better you can feel about your body when regular activity is part of the picture.
Sometimes a negative body image has a huge impact on exercise. Some people think that they are so far gone that they will never be able to get back to the body they once had or even never had. Some people have been over weight most of their lives and don't know anything different. It will be the little changes that will make the difference. Things will not happen over night but week after week you will notice a difference if you keep to a routine. Provide yourself with a great support group with family, friends or co-workers. Soon that negativity will turn into a postive outlook.
Negative assumptions can keep us from exercising, but old notions about women and sports are changing. Women's wrestling is now an Olympic sport. Strong female athletes such as Mia Hamm, Michelle Wie, and Venus and Serena Williams are superstars. Still, body image sensitivity, homophobia, and other pressures hold some of us back from enjoying exercise. Rather than conforming to social expectations, we as women need to be comfortable being who we are, so that we can play our best.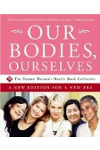 Continue Learning about Body Image