We all want to look our best, but a healthy body is not always linked to appearance. In fact, healthy bodies come in all shapes and sizes! Changing your body image means changing the way you think about your body. At the same time, healthy lifestyle choices are also key to improving body image.

- Healthy eating can promote healthy skin and hair, along with strong bones.
- Regular exercise has been shown to boost self-esteem, self-image, and energy levels.
- Plenty of rest is key to stress management.

This answer is based on source information from The National Women's Health Information Center.


In a world where we are all different, our uniqueness should be embraced. Unfortunately most of us are bombarded every day with messages that we are not good enough, and then we start to believe it.
Here are a few steps to get yourself into shape and improve your body image.
1. Find ways to make getting fit fun – If you have to drag yourself to workout maybe you should change what you are doing.
2. Try something - this is a great way to boost your body image. Take a class, or try a new workout routine.
3. Keep your motivation high by sharing your success with friends and family.
4. Be realistic – if your goal is to lose weight, and get in shape don't expect it to happen overnight.
5. Get a nutrition boost – stop feeling guilty about what you have been eating and start eating right!
Learning to love yourself for what you really are is not an easy thing to do, but it's worth it!
This is such a great question that I will be blogging more about this over the next few weeks. But here area few things to get you started:

Take a yoga, Tai chi or pilates class. These movement forms are great for teaching us how to focus in on how our bodies feel. They also allow us to feel improvement quickly, this helps build confidence and self-esteem, which directly impacts our body-image.

Focus on your core values. How do you want to be described as a person? How would you want to be remembered? Take action around those things. If you want to be remembered as a kind empathetic person, practice empathy and kindness. (Not just to others, but to yourself!)

Treat your body respectfully…it is alive! Nourish it with good food and exercise.

Stimulate your mind with good books, hobbies, conversation and art.

Have an attitude of gratitude. Take time to reflect on all the positive things in your life everyday.
Body image is inherent to its owner and the first thing is to realize that if you suffer from negative body image , that's not the way others see you. Sometimes our negative image of ourselves can lead us to believe that everybody has a negative image of us and that's just not true. Certain first level things to help your body image improve are to journal daily thoughts and feeling, feed yourself well, and move on a daily basis in a way that makes you feel good.
If body image issues are severe and hinder you in areas of your life, speak to a counselor that can guide you through the process of healing. Some body image issues are brought on by our past (abuse, in any way), and some are brought on by our present (the media's representation of unachievable perfection).
Put your health first and remember this phrase:
"I cannot control how I am perceived. I can only control how I am presented."
www.michellecfitness.com
Here are some ways you can build a better body image:
If you do not see images of beauty that resemble your looks, look elsewhere. Try to travel to places where your ancestors came from, or find books, videos, or movies about those places.
When you find yourself criticizing your looks, compliment yourself on something positive you did recently.
If you feel the need to alter your appearance in some way, ask yourself if it is what you want, or if you are remaking yourself to please others.
Cut the fat soundtrack that often accompanies meals with women. If you want a piece of chocolate cake, dig in without announcing that you will have to go to the gym to make up for it.
Experiment with what weight feels comfortable for you, rather than trying primarily to be thin.
Examine how your own behavior encourages the media's tactics. Would you buy a bottle of expensive perfume if the woman in the advertisement were not beautiful? Do you buy video games for boys that degrade women?
Rather than being a passive media consumer, use your purchasing power. After popular clothing retailer Abercrombie & Fitch began selling thong underwear for preteen girls, protests and threats of boycotts made them rethink their plans. Refuse to buy products from companies that exploit women and girls in their ad campaigns. Boycott movies with leading men who are twenty years older than their love interests.
Take up a sport or other activity you have never tried before. By being physically active, we can begin to appreciate what our bodies can do, instead of focusing on how we look.
Celebrate who you are - just the way you look!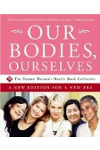 My tips for a better body image:
Stop being self-critical. Not an easy request, I know, but look at this as a journey, a process of achieving a better body image -- now and for your later years.
Don't hide from the mirror, no matter what you think you look like. Look at your body and watch for small changes as you start eating better and exercising.
Rather than searching out every ounce of cellulite, try focusing on improving your health. As you lose weight, you lower the risk of serious diseases.
Be sure to dress appropriately for your current size. Once you've dropped a couple of sizes, treat yourself to some new inexpensive outfits. Once you've hit your goal, shop till you drop.
Avoid the scale, which can alter your mood like a roller coaster. If my weight increases I tend to feel miserable. Weigh yourself no more than once a week.
The way to achieve a positive body image is to have a realistic weight goal and expectations suited to your body type, age and genetics. I had the opportunity to appear on daytime television with Cindy Crawford. Well, guess what? I will never have Cindy Crawford's legs, no matter what I do, but I'm strong, healthy and in good shape.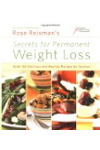 The best way to improve your body image is to take care of and celebrate the body you have, and fill your life with things that are meaningful. Watch clinical psychologist Ramani Durvasula, PhD, provide specific strategies for improving body image.
Continue Learning about Body Image