Ultrasonic liposuction began in Italy in the early 1990s. Late in the decade the American Society of Plastic Surgeons saw this technique as critically important and waged an effort to train members in it. Ultrasonic energy is the energy of sound waves, specifically, sound waves higher in frequency than humans can hear. A common use of ultrasound is in dental cleaning.

I spent thousands of dollars taking the course and operating on cadavers. Ultrasonic liposuction was billed as the next big thing in liposuction. It was supposed to be able to glide through not only traditional fat, but also fibrous fat such as in the breast and back -- areas that were more difficult to suction.

Ultrasonic liposuction uses high-energy sound waves to blast apart and liquefy fat, leaving blood vessels, fibrous tissue, and muscle intact. Unfortunately, the technique has a higher complication rate than traditional liposuction in that over 8% of patients experience a complication. Burned skin, pigmented skin, collections of fluid (seromas), and longer scars can result. The seroma rate may be higher than 11%. Nerve injuries can lead to significant disability. Other problems include lumpiness; in the abdomen, it may ultimately require an abdominoplasty to correct.

Some say ultrasonic energy generates free radicals and causes disruption of deoxyribonucleic acid (DNA), possibly even causing cancer. These free radicals can be reduced in number by adding the antioxidant vitamin C to the wetting solution. Because of these long-term safety questions, some advise not performing this procedure in either the male or female breast. Ironically, this is the area of the body in which ultrasonic liposuction works the best.

Most plastic surgeons who were trained in ultrasonic liposuction no longer perform the procedure. But sometimes old technologies die hard, and in 2005 ultrasonic liposuction was again being touted as an effective technique for removing breast tissue and fat (gynecomastia) in men.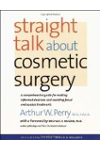 Continue Learning about Body Contouring