Your body has a way of self-regulating your blood pressure to deal with fluctuations throughout the day. For example, when you exercise, your body knows to dilate certain blood vessels to get more blood to your muscles. When you think, the arteries open up (a little) to your brain. If you get really upset about something, your blood pressure goes up (it might go from 115/75 to 220/130).

But while that pressure of blood flow may be up in one area of your body (say, near your heart), other parts of your body (say, near the kidney) open up the arteries to ease the flow of blood there and keep your overall blood pressure from going bonkers. So instead of 220/130, it goes only to 125/82. That balancing act is called autoregulation and keeps your blood pressure relatively normal.

Insulin resistance and diabetes sabotage autoregulation. Having excess blood glucose negates and destroys this autoregulation system, thus taxing your arteries more heavily.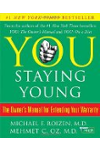 Continue Learning about Blood Diseases