The term dyspepsia refers to pain or discomfort centered in the upper abdomen. "Centered" means that the symptom is located in or around the midline. Pain that is located in either the right upper quadrant or the left upper quadrant is not considered to be dyspepsia. Dyspepsia may or may not be associated with meals. A common disease cause of dyspepsia is peptic ulcer of the stomach or duodenum.

By definition, functional dyspepsia is not caused by a disease process, such as ulcer. Furthermore, it is not irritable bowel syndrome (IBS), meaning that the symptom is not exclusively relieved by defecation or associated with the onset of a change in stool frequency or stool form. Nevertheless, functional dyspepsia and IBS often coexist.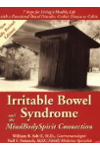 Dyspepsia is a term used to describe any feeling of pain or discomfort radiating from the upper abdomen. It is more commonly referred to as indigestion and upset stomach. Because dyspepsia is a blanket term, two people afflicted with the condition might have completely different symptoms and causes.
Continue Learning about Bloating