Excess eyelid skin has been nipped and tucked for over 200 years. In fact, the formal name for the procedure, blepharoplasty (meaning "change of shape of the eyelid") was coined in 1818. It wasn't until 1951 that fat removal was added to skin contouring. By removing extra skin and fat, the eyelids can be dramatically rejuvenated. Heavy upper eyelid skin, along with bags under the eyes, give the impression of a tired, old person. While the body can be covered up with clothing, the face cannot. No amount of makeup or hair can disguise aging eyelids.

In 2005 there were 231,000 blepharoplasties in the United States, making it the third most common cosmetic surgical operation. One in every seven people undergoing this procedure was a man, making it the second most common procedure for males. The potential benefits are great and the risks are relatively low. Almost all eyelid surgery can be performed under local anesthesia.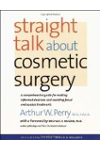 It's a mouthful, but blepharoplasty actually focuses on the eyes. Learn how this procedure can help you look younger and more rested by watching this video featuring cosmetic and reconstructive surgeon Dr. Robert Grant.
Blepharoplasty is the term for cosmetic eyelid surgery where redundant skin is removed. During a blepharoplasty the underlying fat pads may also be removed. The upper eyelid has 2 fat pads while the lower lid has 3. For the upper eyelid blepharoplasty, an incision is made in the eyelid crease. Skin is removed conservatively above the supratarsal crease. The medial and lateral fat pads can be removed. From the lower eyelid, either skin is removed externally, or through a transconjunctival approach (no external incision, rather inside the lower lid). The medial, central and lateral fat pads can be removed or translocated. Patients in their 40s and older are often seen with blepharochasis or dermatochalasis to remove redundant skin.
Continue Learning about Blepharoplasty Or Eyelid Surgery